Donate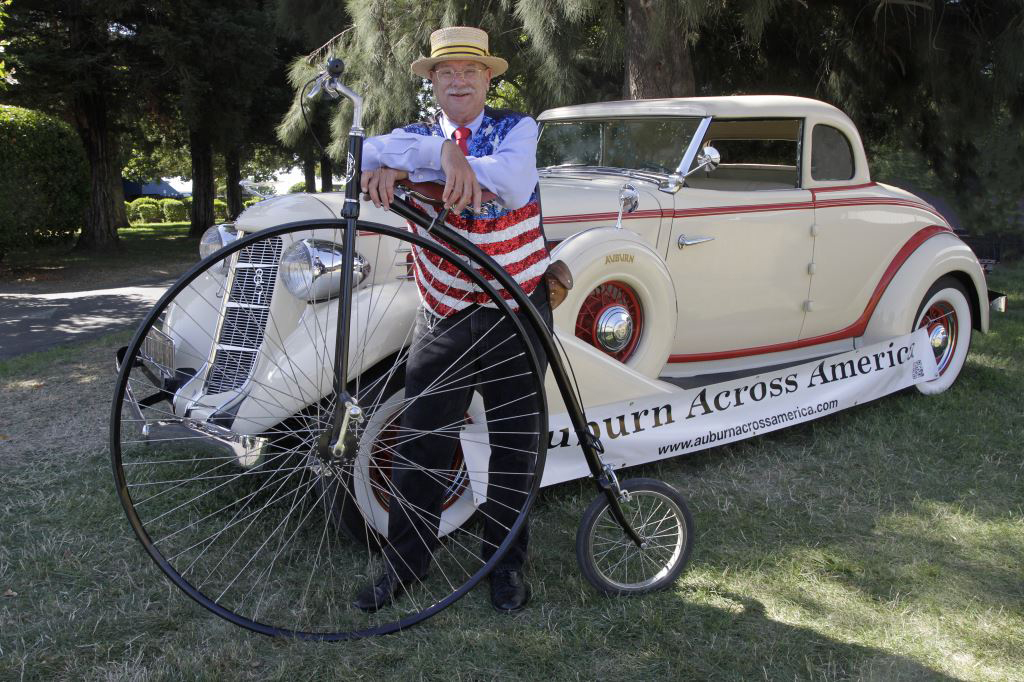 "The purpose of Auburn Across America is to take an inspiring educational adventure with a rare 1935 Auburn Automobile, driving it to all 34 Auburn-named cities from California to Maine, sharing the amazing stories of people and places that have formed our nation into a culture of unlimited faith, courage as enduring as the rising of the sun, and people with hearts of unbridled love that lasts forever."
– Dave & Monika Yancey
All donations and sponsorships to the Auburn Across America project are greatly appreciated, no matter the amount.
If you want to donate an amount from $10 to $100, please use the form below.
If you wish to donate an amount over $500, please use our Sponsors Form.
Auburn Across America is a charitable organization registered under IRS section 501(c)(3).
Again, we thank you for contributing to our ambitious Auburn Across America project.
Donate to Auburn Across America
PayPal allows you to safely and securely use your PayPal account (if you have one) or your personal credit card or debit card.
You will be directed to the PayPal web site to complete your secure online payment. You don't need to have a PayPal account. If you do have a PayPal account please login and complete the donation.
If you do NOT have a PayPal account, you can use a credit or debit card by scrolling down, clicking the "Pay with Debit or Credit Card" button, and completing the transaction.