The Book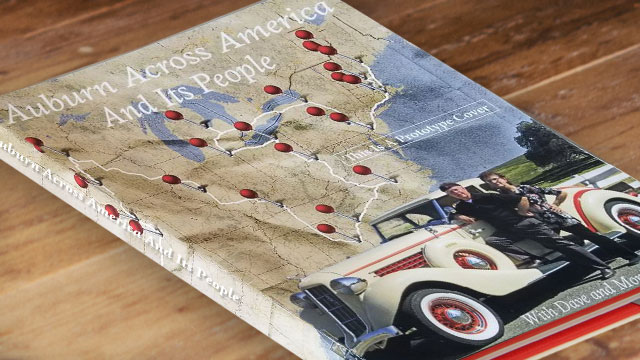 Auburn Across America And Its People
by Dave and Monika Yancey
Don't miss this amazing full color coffee table book with over two hundred pages featuring the rich and inspiring details of the entire journey from Auburn, California to all 34 Auburn cities across America.
You will learn which Auburn city was first named Slaughter, the Auburn city that only has a few grave sites, where thousands of tents were once pitched.
Opening its pages you will feel like you are sitting in the front seat, feeling the blazing heat from the 115 horse straight eight Lycoming engine hitting the fire wall. Shucks, you might even sweat a little like Uncle Dave and Aunt Monika.
Then search for your name on the Wall Of Honor in the book. When you become a donor, your name and the person you give your donation in honor of will be printed in the book.
Stay Up-To-Date
Register your interest in updates about the book.